Logistics: We are experienced Logistics Network Consultants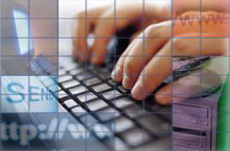 We will train you how to implement, run and operate the most advanced inventory management system in the industry.
With user-friendly screens and web-based technology, our systems can give you "real time", up-to-the-minute information.



Our data collection and distribution links will provide you with the ability to manage your inventory from anywhere in the world, 24 hours a day, 7 days a week.
We understand the power of information and can provide you with the competitive edge you need in today's economy.